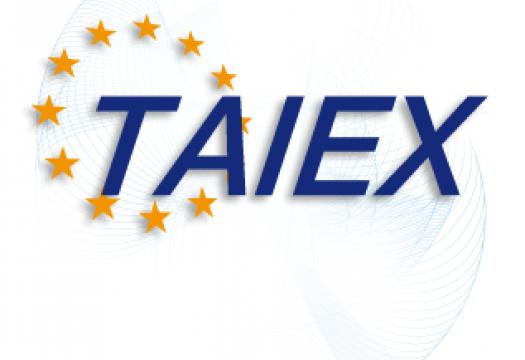 TAIEX-REGIO Study Visit on Investigations, Coordination and Public Communication of Anti-Fraud Services organised in co-operation with the Anti-Fraud Coordination Service (AFCOS) Bulgaria – Ministry of Interior
In the period 4 – 6 April 2017 Delegation of the Republic of Latvia conducted a Study visit in Bulgaria. Latvian delegation was headed by Ms. Nata Lasmane – Head of Department Audit Authority within Ministry of Finance, implementing functions of Anti-Fraud Coordination Service (AFCOS) Latvia. Part of the delegation were Ms. Ilona Skorobogatova – Senior auditor within Ministry of Finance, Mr. Jānis Mināts - Prosecutor of the Pre-trial Investigation Monitoring Division, General Prosecutor's Office, Criminal Department and Mr. Kristaps Kalnins – Fraud case investigation, State Police.
The Study visit was organized by the European Commission on request by the Latvian authorities and it was funded by DG REGIO through the new initiative "TAIEX-REGIO Peer 2 Peer", aiming the exchange of experience between experts from the Member States. The host institution was AFCOS Directorate –Ministry of Interior as a contact point with OLAF and the competent national authorities in the Member States in the area of the protection of the EU's financial interests.
The main goal of the Study visit was to share the good practices between the Bulgarian institutions involved in the fight against EU fraud with the Latvian authorities aiming coordination of the mechanism of the fight against fraud at European level.
During the Study visit there were conducted meetings in the premises of AFCOS Directorate - Ministry of Interior, National Police, Combating Organized Crime Chief Directorate - Ministry of Interior, Centre for prevention and counteraction of the corruption and organized crime - Council of Ministers and Supreme Prosecutor's Office of Cassation, with presentations concerning the role and functions of these institutions and discussions were held on the concrete cases.
This Study visit reached an important goal - the exchange of good practices from different stakeholders point of view and created/consolidated new important professional and personal friendships.